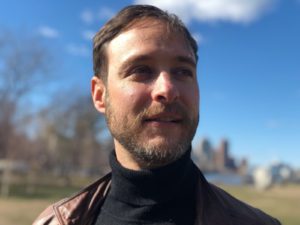 My name is Pedro Díaz. I am a professional translator specializing in transcreation and localization services for the Latin American market. This website is a showcase of my skills and experience inside and outside the world of translation.
With this page, I hope to provide a clear picture of my professional translation and localization profile. Although my main focus is transcreation, I have spent years as a bilingual copywriter working with award-winning advertising agencies. On top of that, I also have experience in providing  voice talent services.
My true passion is writing. Born and raised in Mexico City, I mostly write in Spanish, but I dabble in English from time to time. You are welcome to take a look at some of my short stories, poems, and various other written works on my blog. During university, I studied math and graduated with a Bachelor of Arts in Philosophy from Simon Frasier University in Vancouver, Canada.
I currently live in New York.