English and Spanish are two of the most commonly spoken languages in the world, which means that the markets where these languages appear are not only huge, but they are also located all around the globe. The need for not only translation, but localization is critical to connect to your audience.
Translation & Localization Expertise
Localization & Transcreation (Creative Translation)
Back in 2008, I started working as a freelance translator and immediately fell in love with the profession. Since then, I have been digging deeper in order to specialize in creative translations. I am at a point in my career where I can confidently say I am a translator specialized in transcreation, localization, editing and QA. This page is a user friendly and easy-to-navigate portal to learn more about my clients, past projects and experience, including the work I've done as a freelance translator, copywriter, interpreter, subtitler, transcriber and voiceover artist. Aside from this, there are plenty of samples updated regularly at my profile page at translators cafe.
I offer competitive rates that can be negotiated on a per word, per page, per hour or per project basis. I also offer discounts based on volume.
Localization for Latin America & Spain
I am from Mexico City, but having lived in Barcelona for two years, I feel as comfortable localizing for the Spanish market, as I do for the Latin American one. I've lived in English-speaking cities as well: Vancouver and New York. I love what I do and am passionate about language and its details, nuances and variations. I never stop researching and travel to keep abreast of the little changes that are inevitable in languages that are alive. Thank you for your time and I hope we get to work together soon.
Highlighted Experience in Localization & Translation
Localization Lead and Bilingual Copywriter
In 2017, I joined the National Football League (NFL) working at the headquarters in New York City as a bilingual copywriter to lead the league's efforts in localization for the Latin American market in the United States. Most of the work I've done can be found in my advertising section (in Spanish and English), but here I include some examples of transcreation and subtitling.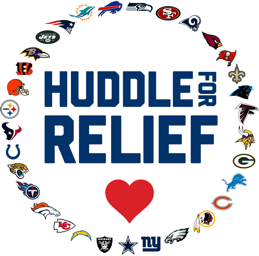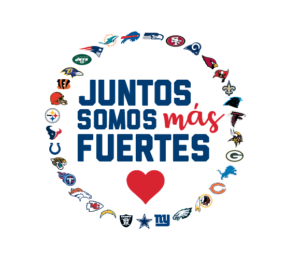 Transcreation (EN>ES)
I wrapped 2016 with an incredible series of projects for Craft WW. It started in September, as I was arriving in NY, and I transcreated the content for a couple of Coca-Cola ads for the Latinamerican market within the US. After that, I QA'd and edited a couple of ads for X-Box and then supervised the voice talent during the recording of the voice over sessions. Before that, I worked on the localization of  some Red Bull pieces for the Spanish market.
Localization (EN>ES-SP)
At the end of the summer, I started working with Androidpit, a German company, to translate texts about mobile technology into Spanish for the market in Spain. I am able to accomplish this because I lived in Barcelona for two years.

Transcreation (EN>ES)
In 2016 I worked with Textappeal on an urgent transcreation of scripts for their client, Baileys. The material was successfully adapted for the target in the Mexican market.
Copy Edit (EN>ES)
In 2016, Craft WW sent me the transcreation of the scripts for three videos for Fanta. I made key changes to adapt it to the Mexican market and edited the final version to be delivered to the client.
Translation (ES>EN)
In 2016 I translated the webpage for IDG from Spanish into English. Lucia Mueller was kind to help me edit the final version in order to deliver the most faithful version to the original text in Spanish.
Transcreation and Copy Edit (EN>ES)
I currently collaborate with Hogarth with transcreation and copyediting for the introduction of new  advertising materials for Rolex and Tudor into the Mexican market since the end of 2014. With Rolex, my job is to make sure the pieces are properly localized for the Mexican market. Here are some examples: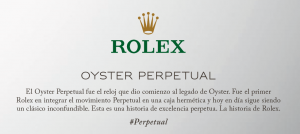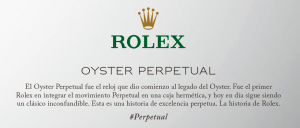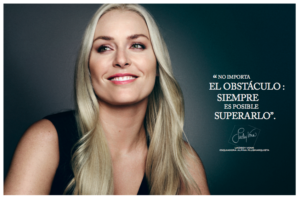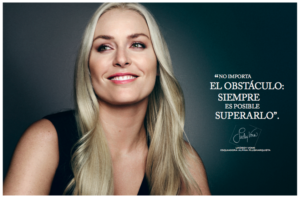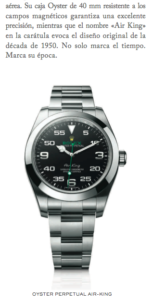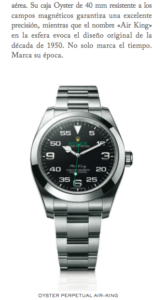 Transcreation for Latin America (EN>ES)
Between 2014 and 2015 I was fortunate to land a project with Apple. I was in charge of editing and QA the majority of the playlist descriptions for the launch of iTunes Music in Mexico and the Latinamerican market. It was an intense localization project that lasted almost a year.
Transcreation and Subtitles (EN>ES)
I translated and subtitled for an American sitcom called Happy Endings. I am very happy with the result.
Transcreation for Latin America (EN>ES)
I started collaborating with Global Listings in the beginning of 2014 to translate and localize the content for their client, TRACE Sport Stars. TRACE is a channel with tons of original content that blurs the borders between sports and entertainment. They have specialized shows and exciting new ideas.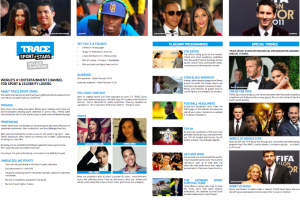 Transcreation (EN>ES)
In 2014 I was hired by Hogarth, a world-class translation agency, to work on two separate projects: the first one was a glossary for HSBC, and the second one consisted of a localization for Herbal Essences in the Latin American market. The glossary included 250+ entries and demanded a lot of research, which has led me to insist that a translator is only as good as his research. The second project is just an example of ingenious copywriting, rather than word-by-word translation.
Translation (EN>ES)
IOP Publishing specializes in scientific journals. I started working with them in 2013, and they've been a client ever since. I  worked on their 2014 catalogue, update it every year and I regularly translate several articles per month. The content deals with science: mainly physics and mathematics journals with academic papers and essays. Here are some samples.
Let me know if you'd like to see the English version of Cold matter, quantic optics and quantum information

Let me know if you'd like to see the English version of IOP Publishing lanza el Biomedical Physics & Engineering Express
Let me know if you'd like to see the English version of Louise Mayor gana el premio europeo de periodismo astronómico
Heatwaves becoming more prominent in urban areas, research reveals into Spanish

Let me know if you'd like to see the English version of La "fiebre del oro" amenaza la selva sudamericana
Let me know if you'd like to see the English version of Marcándole al cosmos

Let me know if you'd like to see the English version of Los detectives de la pirámide

Let me know if you'd like to see the English version of Muones en La Milpa

Let me know if you'd like to see the English version of ¿Una distracción peligrosa?

Let me know if you'd like to see the English version of Argentina sacude la educación de la física

Let me know if you'd like to see the English version of Rapsodia en azul: trío japonés gana el Nobel de física

Let me know if you'd like to see the English version of Nuevo programa de financiamiento para investigadores internacionales

Let me know if you'd like to see the English version of La importancia de los materiales en Brasil

Let me know if you'd like to see the English version of El reto del vacío en Sirius
Physicist explains why Spaniards aren't actually lazy into Spanish

Let me know if you'd like to see the English version of Financiamiento a nanotecnología en Brasil

Let me know if you'd like to see the English version of Análisis en red del Mundial de la FIFA by James Dacey
Physics in Brazil takes centre stage as World Cup comes to town into Spanish
Implantable device to beat high blood pressure into Spanish
The pitch drops that got the world talking into Spanish
3D printing cancer cells to mimic tumours into Spanish
RoboClam into Spanish
Physics World Special Report: Brazil into Spanish
Translation (ES>EN)
I was hired by Premio Quórum to translate their book: Premio Quórum is one of the most prestigious design awards in Mexico, and the book contains information on the nominees and their projects, the juror and their trajectory, as well as information on the sponsors. I turned around 30,000 words of specialized content in less than a week.
Translation and Interpretation (EN<>ES)
I was hired by Martin Riebeek; a Dutch artist with a project that involved conversations of all kinds with people of different backgrounds and stories. My job was to create the scripts for the stories so that people could tell them in one take.
Consecutive Interpretation (EN<>ES)
I was hired by Day Translations to interpret a business meeting between Cinemagram, a former Vine competitor, and Medio Tiempo. The client was extremely satisfied
Urgent Transcreation and Copywriting (ES>EN)
I was hired by T2O Media to translate 38,000 words about touristic destinations in Mexico for their client's website. I was commissioned to increase the number of hits for Visit Mexico's website in the United States. Several SEO techniques were used, such as keywords, descriptions and titles for the destinations' pages. Besides, the content needed to be localized, which turned a translation project into a transcreation and copywriting project. Their client is Visit Mexico, a government branch seeking to promote the country's touristic destinations. I managed to successfully complete the project in eight days.
Application test and edition (EN>ES)
I was hired by VMC to work on Double Down Casino's application for the iPhone. I tested the app and provided feedback to make the interface more user friendly and understandable.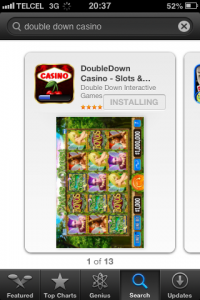 Consecutive Interpretation (EN>ES)
During the first issue of the "Close Up Vallarta Festival" (Spring, 2011), I was invited by Louis Venosta to perform the live consecutive interpretation of his conference. For a little over an hour he dealt with the juxtaposition of the roll of the director making a dance film and the point of view of the camera with respect to the audience in both movies and theatrical or live dance.
Website Transcreation (ES>EN)
I was involved with Cinemática since the beginning, as I was asked to organize and select the content to be uploaded. Then I created the webpage, co-created the written content in Spanish and then I translated it into English. I currently manage Cinemática's PR and social network affairs.

Urgent Translation (EN>ES)
Welcoming 2011 with a continuous flow of work was great. And I thank Pablo Pozo for remembering me after the interview. It took a little less than 10 hours of non-stop work (literally, non-stop), but I delivered over 4,000 words. Once I commit to something I deliver. The text was highly technical; it was a research study on on-line marketing for the Interactive Advertising Bureau Mexico.
Translation of Subtitles for Soap Opera (EN>ES)
I translated five Balika Vadhu (Bollywood) episodes while maintaining sub-rip text format to fit in the screen and enter on time with the dialogues. It was a localization for Latin America. The project took two days, with between 5,000 and 7,000 total word count.
Localization for Colombian Spanish (EN>ES)
With a good glossary, I can localize content outside my native area. I was hired by Straker Translations to collaborate on the localization of some content for Sun Life Financial. My efficiency granted me a position as Lead Translator for the project. The final word count exceeds 70,000 words and I delivered in less than a month.
Bilingual Editor and Copywriter (EN<>ES)
I was temporarily hired to work on the 'Polaris Project', which was presented at Pepsico for Sabritas -the equivalent of Lays. I was involved in the project from the beginning so I had a chance to do everything, from designing the questions for the market research to moderating the sessions. Then I was promoted to lead the editing and copywriting part of the project -in both Spanish and English. Finally, I was selected to join the team that presented our research at Sabritas headquarters -everything in this job required transcreation in both directions. My contract was extended twice to prepare new projects for a total duration of three and a half months with the company.
Translation and Voice Talent (EN>ES and ES)
This project involved translation of the texts for the audio to be recorded in Spanish. The audio lives in a smartphone app developed for Shoreline Tours in Chicago. You can listen to some samples here.
Translation for Documentary (EN>ES)
I started 2010 by translating dialogues and subtitles for Pig Business, a British documentary on responsible pig farming. Everything was dealt through the Internet and I translated a third of the documentary. I have rolling credits on the version presented in Latin America and on IMDB.
Website Creation and Translation (ES>EN)
Back in Mexico City on 2009, I decided to start a business with a partner. We represented visual artists, and as their agents we booked exhibitions and promoted their work. I wrote and edited the content for the website in Spanish and then I translated it into English. At this point I was making transcreation and localization without even knowing it. Unfortunately the site is no longer live, but you can check these samples from the "about" section.
One year full time experience as Translator, Interpreter and Mediator (EN<>ES)
In late 2008, The Consulate General of Mexico in Vancouver hired me to take care of the Mediation section for the Seasonal Agricultural Workers' Program (SAWP). This entailed fostering intergovernmental communications, as well as solving any problems and disagreements between Mexican workers and their employers. I was also in charge of developing and editing communication strategies for all of the areas within the program, which included documents from agricultural and health reforms, to information requests. Everything in the context of diplomacy.
Translation of Website and Brochures (EN>ES)
In 2008 I got my first assignment as a freelance translator. I owe this to the trust of Epic Marketing Solutions (back then Epic Point). I translated over 50,000 words in 20 days. Their client was Costa Baja Resorts. At an early stage of my contract I also consulted for Epic to input the translated content live into the page through the back end of the site, and I was using SEO before even knowing about the term. Please contact me for references and samples, as the original content has changed.
Testimonials on my Translation Services
"…I also wanted to thank you for the high-quality of your translation and your professionalism.  It was a pleasure to work with you…"
– IOP Publishing